Stars! Calculator v3.06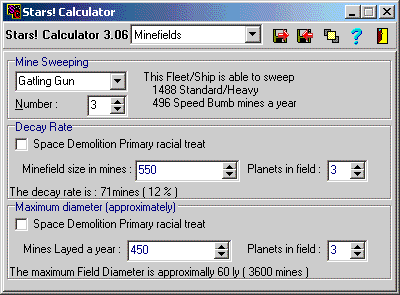 Stars! Calculator v3.06 allows Stars! players to easily calculate useful information like attractiveness, fuel usage, intercept points and much more. Download StarsCalc306.zip (276 kb), unzip it to a directory and run Starscal.exe.
Stars! Calcualtor v3.02 was written by Mathias Dellaert, v3.06 was modied by Andrzej Bloch.

  Copyright © Christian Rębild 2003-2010, last edited 21-11-2010. To contact me, use my formmail.